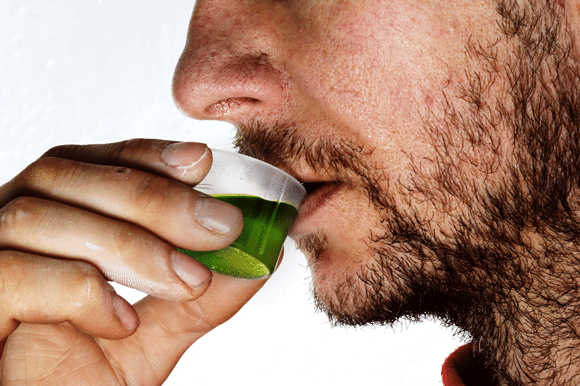 Introduction: Despite medicine collection adherence being vital to both successful treatment outcomes and the prevention of overdose in treated opiate users, there are insufficient data on actual rates of collection adherence in this patient group.
Aim: To determine the percentage of FP10MDA medicine doses collected in accordance with the prescribed collection regimen among opiate users treated with methadone or buprenorphine in treatment services across England. To determine risk markers for poor adherence.
Methods: A three-month (1 September 2017 to 30 November 2017) cross-sectional survey was carried out across five 'Change Grow Live' substance misuse treatment services in England. Data were gathered on actual collection of prescribed regimens versus FP10MDA instalment prescription forms to establish the collection adherence rate and carry out a descriptive analysis of collection adherence (using available demographic, clinical and risk characteristics).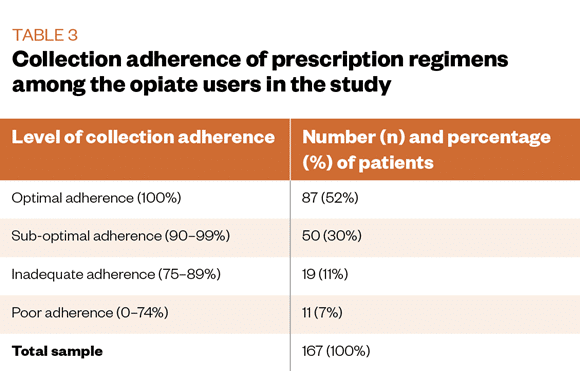 Results: The mean collection adherence rate was 93.2% (95% confidence interval, 90.8–95.5; median 100%; interquartile range 8); a small majority (52%, n=87) had optimal (100%) collection adherence rates throughout the study period. Using a logistic regression analysis, poor collection adherence was predicted by other markers of risk, including injecting status, use of illicit opiates and adjunctive stimulant use. Poor adherence was also predicted by receipt of supervised consumption and treatment with methadone. These predictors were associated with risk markers in logistic regression analyses (i.e. use of illicit opiates and alcohol in the case of supervised consumption, and use of illicit opiates and stimulants in the case of methadone treatment).
Conclusions: Poor adherence is predicted by markers of risk measured within this study and may be associated with additional unmeasured indicators of risk. Study findings suggest that interventions targeted specifically at opiate users with a high risk of poor adherence (i.e. people who inject illicit drugs, 'on-top' opiate users, adjunctive stimulant users and those on supervised consumption) are required to improve collection adherence.